Back to Members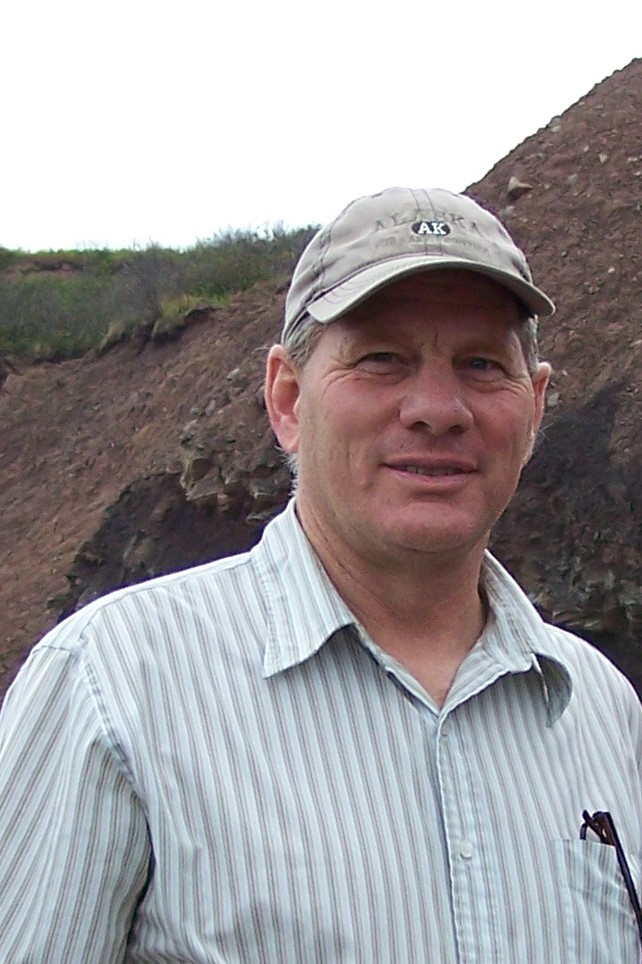 About Us
Henry Schenkels lives at Lock Katrine, Nova Scotia, near the heart of Nova Scotia's gold fields.
Henry started prospecting in the early 90's as a hobby and registered as a prospector in 1992. He participated in the Nova Scotia Prospector course in 1996 and holds prospector license 323.
By seizing opportunities as they became available Henry holds exploration licenses to a unique portfolio of under explored opportunities which he maintains by utilizing the Nova Scotia Mineral Resources Development Fund. To his credit Henry has NSR royalties at the Forest Hill Gold Mine and over the Beaver Dam extension.
Resources
1Whycocomagh Mountain
Ronnan (1897): A report on a gold discovery at Whycocomagh was written up in the Industrial Advocate. It was described as follows:
"The biggest find of recent date is that at Whycocomagh, where Charles H. Mackay has struck a lead which may revolutionize gold mining in Cape Breton. He and those associated with him have a lead over 100 feet wide solid quartz filled with rich concentrates which under assay yielded 2 3/4 oz. to the ton. The ore is not free milling as a whole, although free gold is found in some places throughout the lead. The lead has been traced for some distance and the ore body is enormous. Several assays have been had any of which show fine pay ore."
Noranda (1985): below is information reported in an assessment report on file with NovaRoc that can be accessed along with other assessment reports through Novascan: https://gesner.novascotia.ca/novascan/DocumentQuery.faces by searching Whycocomagh and Mullach Brook.
"Several heavy mineral concentrates samples were taken from stream gravels of Neil Gobhas Brook and analyzed for gold. Highly anomalous assays were reported from some of these, eg: 16,228 ppb Au/17.87 gms; 5830 ppb Au/10.29 gms; 3,968 ppb Au/12.6 gms (visible gold was seen in some HMC's)."
Attached is the 2010 assessment report (AR2010-126) authored by Derek E. Thomas Inc. which is a compilation of exploration work done in the Whycocomagh Mountain area. Since the report a little work was done in the area and reporting of this work can be found on Novascan.
Prospector Henry Schenkels, the main claims holder in the Whycocomagh area is looking for a joint venture partner able to finance ongoing exploration work with a focus on epithermal gold which is suggested in the attached 2010 assessment report by Derek Thomas Inc..
2Indian River Gold Project
Located in Guysborough County Nova Scotia along the Goldenville (west) and Isaac's Harbour (east) anticlines; containing the arched merger of these historic gold producing anticlines.
Indian River has been protected from meaningful historic exploration due to difficulty accessing the area and accessing the bed rock below thick glacial till. Recent Forestry operations have opened up the western half with roads and bridges.
Basic modern prospecting indicate great potential for the presence of gold in quartz veins and a good possibility of argillite containing gold.
Archived information is interesting with claims of visible gold in streams and a lost rich vein but true trusted and meaningful reporting starts in 2010 with various assessment reports on file with NovaRoc and accessed through Novascan by searching Indian River and Forks Hill.
Presently 24 claims make up Exploration License 51501 which is boxed in by two of the more active gold exploration companies in Nova Scotia. Unfortunately these companies and others missed out on an opportunity to stake 5.5 kilometres of anticline terrain.
The prospect sits about mid way along the anticline of a 22 kilometres stretch that is absent of any diamond drilling. Three drill sites are presently approved for drilling in Schenkels name with trails and pads cut out. Three 45* angle holes and two vertical holes to depths of 250 meters is the intent of spotting the locations.
Joint venture partner whom can obtain financing to advance the Indian River project is being sought. Schenkels is willing to participate in getting company started with exploration work.
Mineral Rights are 100% owned by contact person Henry Schenkels.