Back to Members
Member /
SLAM Exploration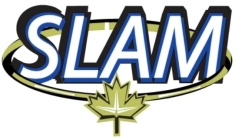 About Us
SLAM Exploration Ltd. is a mineral resource company based in Miramichi, New Brunswick. The Company owns the Menneval gold project containing the Maisie gold discovery in northwestern New Brunswick. SLAM also owns the Mount Uniacke gold property in Nova Scotia also owns the Reserve Creek, Opikeigen and Miminiska gold properties in the gold producing Uchi Sub-province of northwest Ontario.
SLAM sold its BMC mineral claims in the Bathurst Mining camp of New Brunswick to Eastern Zinc Corp. (EZNC on CSE) through an agreement signed February 22, 2019.
The Company is seeking partners with financial resources to continue with its strategies for project development. SLAM's long-term success depends on acquisitions and discoveries that have potential for development into mines. SLAM continually searches for new properties and potential acquisitions. SLAM's corporate future may rest on the ability of management to select promising properties and to either finance exploration on these properties or vend them to other companies.