Back to Members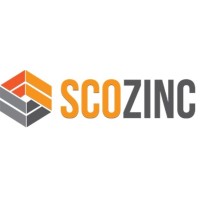 About Us
ScoZinc Mining Ltd. ("ScoZinc" or the "Company") is an established Canadian exploration and development company that has full ownership of the Scotia Mine and related mining, processing & administration facilities near Halifax, Nova Scotia.
​ScoZinc also holds several prospective exploration permits nearby its Scotia Mine and in surrounding regions of Nova Scotia.
​The Scotia Mine is currently on care and maintenance, however the Company intends to re-start operations as soon as possible.
Our mission is to develop our Scotia Mine into a low-cost, long-life, base metals operation to create sustainable value for our stakeholders. With a competent team of mining professionals and production personnel, respecting key values of safety, respect, teamwork, and environmental stewardship, we are striving towards our goals based on extensive mining industry experience as operators and developers.
​The Company's common shares are traded on the TSX Venture Exchange under the symbol "SZM".