Back to Members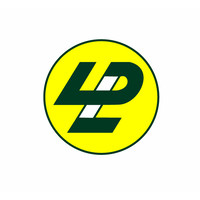 About Us
The Company, founded in 1953, has been operating in and expanding geographical and highly specialized markets for the past six decades. Originally the company specialized in mineral exploration and in the earth science fields and now various specialized drilling services.
In 1984 a Subsidiary Company, Logan Geotech Inc., was established to specialize in all aspects of geotechnical investigation drilling and sampling, hydrogeological and geothermal testing as well as environmental assessment and waste management testing and drilling. In the same year, an additional subsidiary, Logan Offshore Inc., was established to provide offshore geotechnical drilling services to the Eastern Canada petroleum exploration industry.
In 2000 a Subsidiary Company, Logan Drilling USA, was established to provide and specialize in mud-rotary and industrial mineral exploration drilling in the South Eastern United States. Since then, it has expanded into the Gold Exploration market in the Western United States.
In 2010 a Subsidiary Company, Logan Drilling Colombia SAS was established in Medellin, Colombia to provide exploration core drilling and geotechnical investigations drilling. We use state of the art, lightweight, aluminum track - mounted drills with specialized geotechnical drilling tools.
In 2013, Logan Geotech Inc, expanded geographically, with the purchase of a Moncton, New Brunswick branch, servicing New Brunswick, Quebec and Ontario.
Our business capabilities are multi-dimensional. We provide all sizes of wireline diamond core drilling, slim hole oil and gas samples, with hole depth capacity to 2800 meters and both surface and underground drilling operations, as well as coal and salt drilling. We excel in geotechnical, environmental and marine drilling and testing. We serve engineering and environmental consulting companies, as well as various government departments. Finally, we provide an expertise in clay and mud rotary core drilling and specialized grout injection drilling services.