Back to Members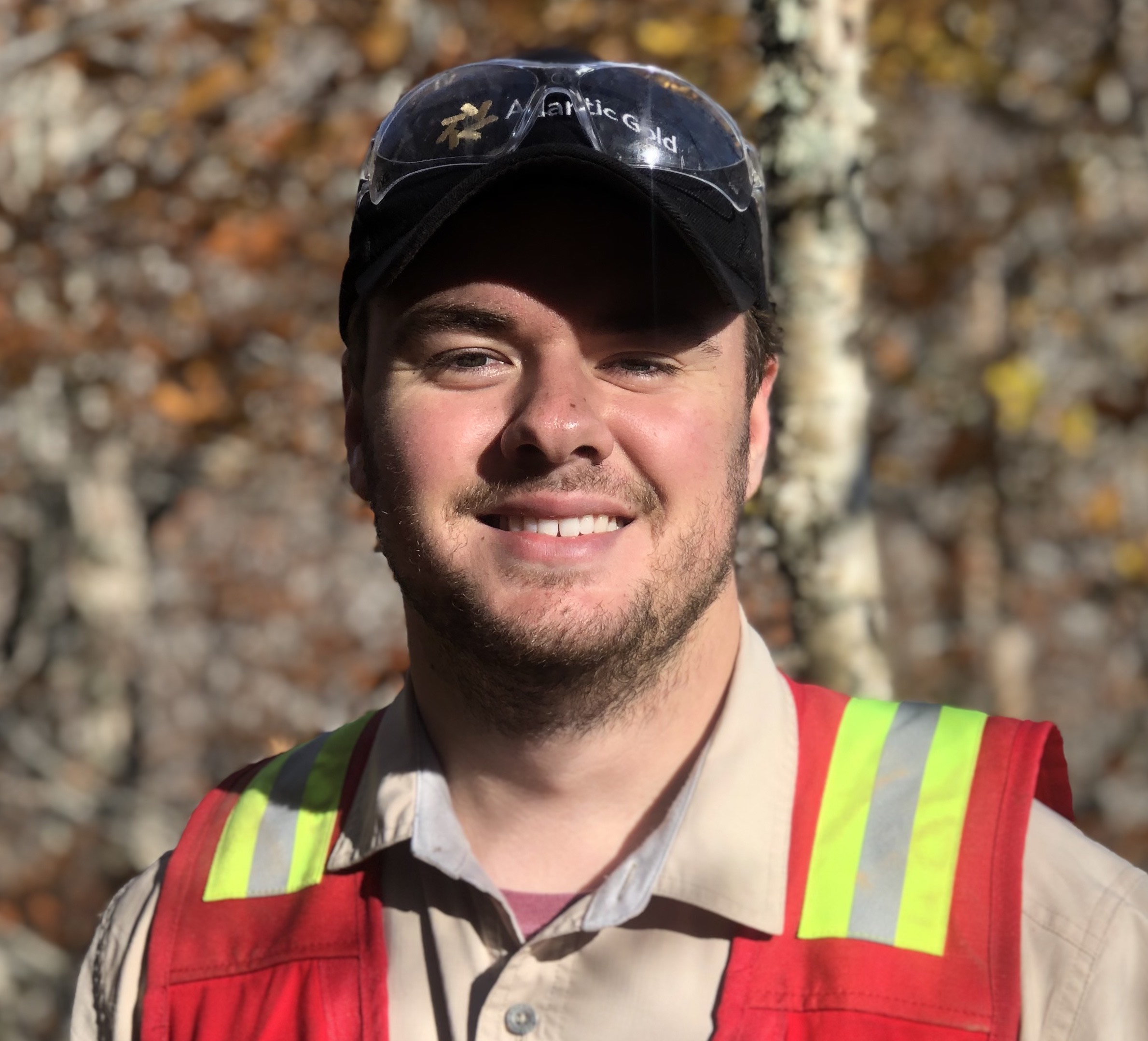 About Us
Sean Freeborne lives in Cape Breton, NS. He has studied at StFX University in Antigonish, NS completing a BSc Earth Sciences with Honors and is currently completing a MSc in Earth Sciences.
Sean is a Anaconda Atlantic Canadian Student in Mining Scholarship Recipient, Student - Industry Mineral Exploration Workshop (S-IMEW) 2019 Alumni, and received 1st Place in the NextGenGeo Prospect Generation Challenge at PDAC 2020 for the Boisdale Hills Gold Project located in Cape Breton, NS.
Sean began his industry career working for Atlantic Gold in the Meguma Terrane of Nova Scotia and is currently working as Project Geologist with Appia Rare Earths and Uranium Corp. on the high grade REE Alces Lake deposit in Northern Saskatchewan. Sean is the owner and partner for two companies in Nova Scotia (Bras d'Or Geoscience and Solterra Geo-Resources, respectfully) which are currently exploring Nova Scotia for economic deposits of precious metals, base metals, and critical minerals.
Resources
1MacLean Brook Polymetallic Prospect
The MacLean Brook Polymetallic Prospect is a prospect scale exploration project located on the northern shore of the Boisdale Peninsula in Beaver Cove, Cape Breton Regional Municipality, Nova Scotia. The area has witnessed several previous exploration methods including Geochemical Sampling (Soil, Rock, Silt, and Biogeochemical Birch Bark), Trenching Programs, and VLF-EM/IP Geophysical Surveys. Results from the 2020 sampling program confirmed high polymetallic grades near the "old trench" and along shear zones and veins granite and metasedimentary rocks. Grades of 5.61 g/t Au, 125 g/t Ag, 7190 ppm Cu, 0.48 % Pb, 2160 ppm Zn, >10000 ppm W, and 34.8 ppm Te were returned from quartz veins in the mineralized zone on MacLean Brook. Exploration is ongoing and future partners on the project are welcome.
Project coordinates for Google Maps: 46.04808118411659, -60.595231032442804
Attached are pictures of ore samples from the trench.
2West Barneys River Plutonic Suite (WBRPS) REE + Zn Project
Owned and explored by Solterra Geo-Resources, this project is located in the Antigonish Highlands on mainland Nova Scotia. The project is still in its infancy but provides a great opportunity for REE and Zn exploration in Nova Scotia. The project consists of REE + Zn mineralization associated with Devonian-Carboniferous A-type granitic plutons which intrude the surrounding Neoproterozoic country rock. Mineralization is hosted in pegmatites and fault zones. Exploration is ongoing and future partners on the project are welcome.
Project coordinates for Google Maps: 45.50623793721784, -62.24339120413904
Attached are pictures taken on the property.